Hey Guys!
As I'm writing this, I have THREE DAYS until I hit twenty-nine years old, and then I will have one year left until I'm thirty. WHERE. THE FUCK. DID THAT GO?
It's weird. I don't feel any older at all physically. Mentally, I feel wiser – I do every year. But do I feel older? Not really.
Wisdom definitely comes through experience. In this last year, Rose and I had to make some tough business decisions. I was once optimistic and naive, and although I'm still optimistic, the naivety is long gone. I feel I can see through people now, and as Ariana Grande puts it, I'm real protective of my soul. I'm not prepared to be fucked around anymore.
From a young age, I was obsessed with my twenties. ALL I wanted to do was be Elle Woods from Legally Blonde. I couldn't wait to be done with school, I just wanted to have a successful career, have my own apartment and to spend my well earned money on shoes, clothes, partying and blonde highlights. I couldn't wait to have a proper job because I wanted the independence that came with it. Being in control of what you buy, what you eat, what you do, where you go.
Reflecting on what I actually did in my twenties is insane. It's crazy where life will take you, and it's so true, you can never plan it, life always has other plans. I met the love of my life, and Rose likes to point out that I spent almost all of my twenties with her by my side. We got engaged, we bought our dresses in New York and we got married in a castle. Our careers took off together, and thanks to YOU guys, the people who enjoy watching our content, we quit our jobs and put all our passion and energy into YouTube. We flew to Singapore to interview Tom Hanks (my proudest career moment to date) we WROTE A BOOK (another huge moment for me) we saved and we saved and we saved and we saved until we bought our first home. I often don't give myself enough credit for these milestones, but seeing as I'm having a reflective moment… yeah. I'm pretty proud There was a long period of time where Rose and I didn't have a single weekend off work. We hustled HARD and hard work always ALWAYS pays off!
Now we're moving into a new period of our lives. We're planning to become parents. I was adamant that I wanted to wait till I was "at least thirty" to have a baby. I wanted to make sure to enjoy every moment of my twenties before our lives would change dramatically forever. And looking back, I feel I've done that!
So before our lives change forever. Before I move into a new decade, a new period of life and before I become a parent, here is what I want to do, to make the most out of my final year of being twenty.
Be Present and Make Every Moment Count
I'm getting much better at this one. I'm always so busy, mentally as well as physically, busy in my head thinking of the next thing that needs doing or that I want to do, that I don't always slow down, and think about what's going on RIGHT NOW. But I have been working on it. When things are going good, it's nice to take a deep breath in, look around you and feel grateful for what you have. I try to savour the good moments. Even small ones. They will be memories you will look back on and cherish one day.
Feel Confident In Your Own Skin
This comes with time. When you've lived in your body long enough, you come to know your biggest flaws but also your greatest strengths. You get used to things. Here's a fantastic bit of advice I was told; when people look at you, they look at you as a WHOLE. They subconsciously take everything in. They aren't staring at that one pimple you are worried about. People are so self-conscious of themselves, but I bet you don't examine other people with as much scrutiny as you examine yourself. Whatever you look like, there is something about you that someone else is WISHING they had. Is it your amazing eyebrows? Do you always have something funny to say? There is only ONE you in this world, so you have to OWN IT. The world is made up of so many diverse, different people, and every one of them is special.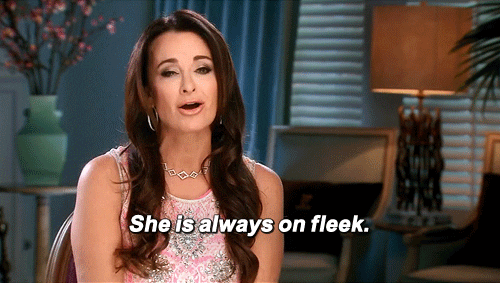 Set Goals and Strive to Achieve Them!
You know me – I'm a goal setter! There is literally no better feeling than setting out to achieve something and ACTUALLY ACHIEVING IT. So go ahead and sort that thing that needs to be sorted. Is it learning to cook? Staying on top of your nutrition? What is that thing you always say you will do/start but don't? Is it saving up for something, getting up earlier, starting a new life habit? Whatever it is, stop talking about it and GET IT DONE!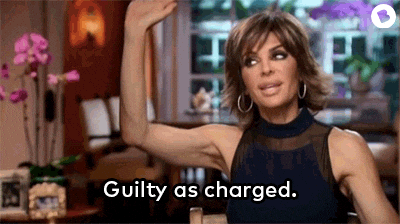 Be a Good Partner/Parent/Sibling/Friend
Putting effort into your friendships and relationships is so rewarding. I try to make time daily to check in on the people I love. Make the most of your precious relationships while you have them. It feels good to be there for someone, to help someone. It's good for the soul to be selfless. You'll grow relationships that are so strong they stand the test of time.
Take Pride In What You Have
Don't get me wrong – material possessions aren't everything. I've actually really gotten into my minimalism lately – getting rid of useless excess and focussing on only what you truly do need to simplify your life. However. You should take great care and pride in what you DO have – be that tangible or not. Have you bought something you worked hard for and saved up for? Enjoy it. Feel confident in what you have. Are you fantastic at starting new habits? Are you a good listener, someone people go to for advice? Is there something you're good at? Own it. Wear it with pride. Make the most of what you have.
Own Your Mistakes
Nobody is perfect. We ALL fuck up sometimes. That's ok! There is literally not one person on earth who hasn't slipped up or made a mistake at some point. And if we learn from it? Even better. Let loose. It's ok to be a mess sometimes.
And finally…
Fuck The Haters
Whatever you do, there will always be naysayers. But life is too damn short to worry about other people. Other people's problems are THEIR problems. Psychologists say that people who are overly critical of other people usually do so because they have something they feel ashamed of, and are trying to pass the shame off onto other people. I feel sorry for nasty people – they obviously aren't happy. Happy people don't go around spewing hate onto others. Turn the other cheek, ignore them and get on with your own life. It's the best revenge.